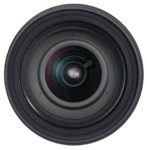 TheNewspaper.com reports: "More than one out of ten of Montgomery County, Maryland's intersections has a yellow warning time so short that they are in violation of state policies. That was the conclusion of the county's inspector general in a preliminary inquiry report made public on Wednesday. The official investigation followed a complaint from the Maryland Drivers Alliance, which last year noticed that the county had been issuing tickets at intersections where the yellow timing was just 2.9 seconds long, in violation of federal law. The short yellow problem was found to be more widespread than expected." Read more here.
And then there is this:
Oregon Gag Order Against Red Light Camera Critic Backfires
Federal judge, public, skeptical over Oregon Engineering Board attempt to gag citizen engineer for publicly criticizing yellow signal timing.
The Oregon State Board of Examiners for Engineering may have made a big mistake when it tried to use state law to silence a critic of red light cameras. Engineer Mats Jarlstrom earned national headlines after the Institute for Justice sued the state board for charging Jarlstrom with illegally practiced engineering by publicly speaking out against signal timing practices in the state. On Tuesday, Magistrate Judge Stacie F. Beckerman approved the request of the American Civil Liberties Union (ACLU) to help defend Jarlstrom. Read more here.