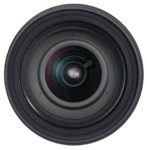 By Mark Lisheron  of Watchdog.org
Facing a lawsuit and a reporter's inquiries, the Hays County Commissioner's Court is asking County Judge Bert Cobb to tear up a contract for a school zone speed-safety camera program.
The decision could leave taxpayers liable for as much as $3 million in stipulations made for early termination of what county officials contended was a two-year contract, but with language in it suggesting the contract with American Traffic Solutions Inc. was for 10 years.
An early termination also raises questions about the status of hundreds of $150 citations, valued at well over $150,000, many of them unpaid.