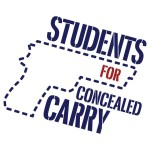 AUSTIN, TX – Nobody in the Texas Legislature ever intended for the effective date of the state's campus carry law to coincide with the 50th anniversary of the 1966 tower shooting at the University of Texas at Austin. The selection of August 1, 2016, as the effective date for Texas Senate Bill 11 was part of a compromise worked out by the ten-member conference committee tasked with reconciling differences between the House and Senate versions of the bill.
The version passed by the Texas Senate established an effective date of September 1, 2015. The version passed by the House established an effective date of September 1, 2016. The conference committee agreed to a compromise whereby the bill would take effect in 2016 but before the mid- to late-August start of most fall semesters, so as to avoid having the law change days or weeks after the start of classes. Because new laws typically go into effect on the first of the month, the committee settled on an effective date of August 1, 2016, and that change was ratified by both chambers of the Texas Legislature.
With a bit more time to consider the matter, one of the 181 Texas legislators might have recognized August 1 as the anniversary of UT-Austin's infamous tower shooting—the first mass shooting at a U.S. college—however, by the time the conference committee report was issued to the full Legislature, lawmakers had less than 48 hours to approve it, or the bill would die. Four days after the conference committee report was adopted and three days after the Texas Legislature adjourned sine die, the Los Angeles Times reported that the campus carry bill would take effect during the same month as the 50th anniversary of the tower shooting. It wasn't until four months later that an article in the UT-Austin alumni magazine Alcalde brought public attention to the fact that the bill's effective date and the 50th anniversary of the shooting are one and the same.
This unfortunate coinciding of dates could have been avoided by establishing an effective date of August 15—a date that falls after the end of most summer sessions but before the start of most fall semesters—but, as the saying goes, hindsight is 20/20. Although it would be easy to blame Texas lawmakers for forgetting their state's history, the reality is that even those of us who spend our days researching and writing about campus shootings didn't notice the connection until it was pointed out to us. Months after the bill was passed, many of Texas' top journalists learned about the connection for the first time. And in fairness to the Legislature, most people have enough trouble remembering their loved ones' birthdays and wedding anniversaries, without trying to recall the date of every mass shooting (at this point, it might be easier to remember the dates not associated with mass shootings).
Although the UT tower shooting holds a small place of significance for Students for Concealed Carry—it was the subject of our first op-ed—it's also a source of continuous frustration. Despite the fact that a sniper firing from a fortified position high above the ground is not the type of scenario against which a concealed handgun would be of much use and despite the fact that Texas license to carry (LTC) holders are taught to move away from danger and avoid interfering with police, the 1966 shooting has become a rallying cry for opponents of campus carry.
A form of revisionist history seeks to portray the armed citizens who used hunting rifles to pin down the sniper that day as having done more harm than good. Such claims ignore the reports from that time and the firsthand accounts of the people who were there.
In his 2005 autobiography They Call Me Ranger Ray, Ramiro Martinez—one of two Austin police officers credited with shooting and killing the lone gunman responsible for the UT tower shooting—wrote:
I was and am still upset that more recognition has not been given to the citizens who pulled out their hunting rifles and returned the sniper's fire. The City of Austin and the State of Texas should be forever thankful and grateful to them because of the many lives they saved that day. The sniper did a lot of damage when he could fire freely, but when the armed citizens began to return fire the sniper had to take cover. He had to shoot out of the rainspouts and that limited his targets. I am grateful to the citizens because they made my job easier.
In Pamela Colloff's 2006 Texas Monthly article "96 Minutes," Colloff quotes Bill Helmer, who was a UT-Austin graduate student when he witnessed the shooting, as saying:
I remember thinking, "All we need is a bunch of idiots running around with rifles." But what they did turned out to be brilliant. Once he could no longer lean over the edge and fire, he was much more limited in what he could do. He had to shoot through those drain spouts, or he had to pop up real fast and then dive down again. That's why he did most of his damage in the first twenty minutes.
On July 26, 2016, the Texas Tribune published an article on Allen Crum—the armed citizen who helped Ramiro Martinez and two other officers storm the tower observation deck from which the shooter was firing. In the piece, journalist Matthew Watkins writes, "[There's] no question that Crum and the other vigilantes helped. In the days after the shooting, Austin Police Chief Bob Miles said their gunfire helped pin Whitman down and likely limited the number of victims."
The circumstances under which these armed citizens responded were unique to that time—a time when Austin had no SWAT team or portable police radios and when keeping a hunting rifle in a dorm room was both legal and socially acceptable. This incident in no way reflects how LTC holders, who are taught that their handguns are for personal protection, not public protection, would or should respond to a modern-day active shooter situation. Furthermore, there is no question that the riflemen—both average citizens and law enforcement—firing from the ground created a hazard for the four brave responders who finally reached the observation deck more than an hour and a half after the first shot rang out. However, for anti-campus carry activists to attempt to further their agenda by retconning actions that, according to the key players, saved lives is at best unconscionable and at worst deeply disrespectful.
Out of respect for the people impacted by the events of August 1, 1966, Students for Concealed Carry does not plan to issue any public statements on August 1, 2016. We'll have many years to celebrate the legalization of campus carry. For one day, Texas can focus on the seventeen lives lost and countless lives affected by the tragedy fifty years ago.
---
UPDATE:
A Short Reply to Ramiro Martinez, Regarding Campus Carry

AUSTIN, TX – In a recent interview with USA Today, Ramiro Martinez, one of the two police officers credited with shooting and killing the perpetrator of the August 1, 1966, tower shooting at the University of Texas at Austin, offered an unfounded criticism of campus carry. Journalist Rick Jervis quotes Ramirez as saying, "[Campus carry is] going to open up a Pandora's box of problems in the future…We now have well-trained police departments to cope with these problems. Someone running around trying to be a hero will only complicate things."
It's worth noting that, during his 31 years as a Texas police officer, Martinez never dealt with licensed concealed carry or concealed handgun license holders. He retired in 1991, five years before Texas' concealed handgun licensing law took effect. When the Texas Legislature debated the law in 1995, it was widely opposed by law enforcement; however, those attitudes soon changed, both in Texas and across the nation.
A 2013 poll of almost 13,000 current and retired U.S. police officers found more than 91% in favor of concealed carry. Those officers understand that license holders are significantly less likely to commit a violent crime (or a crime of any kind) and pose much less threat to the safety of police than do unlicensed citizens.
Two years after Texas' concealed handgun licensing law took effect, Glenn White, then president of the Dallas Police Association, told The Dallas Morning News, "I lobbied against the law in 1993 and 1995 because I thought it would lead to wholesale armed conflict. That hasn't happened. All the horror stories I thought would come to pass didn't happen. No bogeyman. I think it's worked out well, and that says good things about the citizens who have permits. I'm a convert."
Unfortunately, Ramiro Martinez, who heaped praise on the armed citizens who pinned down the UT tower shooter, never had a chance to become a convert, because he never had the pleasure of interacting—in a law enforcement capacity—with Texas concealed handgun license (CHL)/license to carry (LTC) holders. If he had, he'd understand that license holders are preempted—by their training, by an innate sense of self-preservation, and by laws requiring license holders on college campuses to keep their handguns concealed unless and until they encounter an immediate threat—from "running around trying to be a hero."
Antonia Okafor, Southwest regional director for Students for Concealed Carry, commented, "The people of Texas and the University of Texas will always owe Mr. Martinez a debt of gratitude for his heroic actions on August 1, 1966, but his views on campus carry are rooted in ideas that are a quarter-century out of date."
ABOUT STUDENTS FOR CONCEALED CARRY — Students for Concealed Carry (SCC) is a national, non-partisan, grassroots organization comprising college students, faculty, staff, and concerned citizens who believe that holders of state-issued concealed handgun licenses should be allowed the same measure of personal protection on college campuses that current laws afford them virtually everywhere else. SCC is not affiliated with the NRA or any other organization. For more information on SCC, visit ConcealedCampus.org or Facebook.com/ConcealedCampus. For more information on the debate over campus carry in Texas, visit WhyCampusCarry.com.