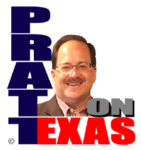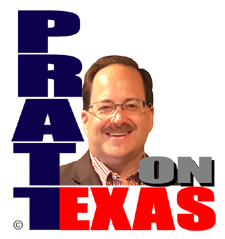 The news of Texas covered today includes:
Our Lone Star story of the day: Today may be election day in Texas but Saturday is bigger: Saturday, 11th November is the opening of party primary filing season for a place on the March, 2024 primary ballot. It's time to take on the political bums in Texas.
Our Lone Star story of the day is sponsored by Allied Compliance Services providing the best service in DOT, business and personal drug and alcohol testing since 1995.
Only two items of Governor Abbott's Third special legislative session call made it successfully out of the House and Senate leading all to believe a forth called session is on the way. What really matter is: Will Abbott's leadership model change or just bring the same ineffective, tepid effort we've seen this year and in past years?
An old friend of Pratt on Texas, Senator Drew Springer, announced today he would not run for re-election. One media outlet said: "Press released shocked many." Sadly it is true, way too many cannot understand the American idea of a citizen legislator who is able to walk away from the Austin, or D.C., club. That's part of what's wrong with our country. Good job Drew and enjoy dry feet out of the swamp in the future.
Listen on the radio, or station stream, at 5pm Central. Click for our radio and streaming affiliates, or hear the podcast of the show after 6pm Central here.