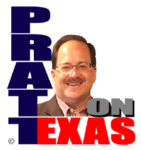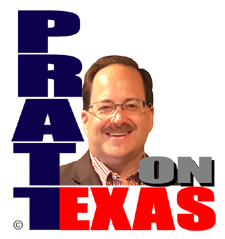 The news of Texas covered today includes:
Our Lone Star story of the day: Why will Texas House leadership not allow law enforcement to do its job? Why insert aggrieved politicians into any process looking at what Attorney General Paxton may or may not have done? Are House politicians better than the Texas Rangers? Or, is Speaker Phelan and crew suggesting the FBI somehow turned a blind eye to Paxton when it looked at his dealings with Nate Paul? That would be odd given how much the DOJ and DC hates Paxton. Or, are the suggesting that the Texas Rangers are corrupt and incapable of investigation Paxton, as well as every other state and local law enforcement agency in the state?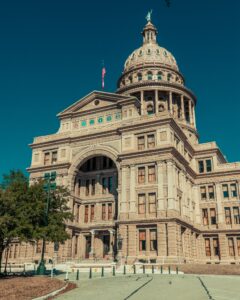 Rather it appears that since years of pressure and investigation of Paxton has not gone anywhere, his political opponents have decided upon a Soviet-style show trial in the House (yes, the impeachment itself is a form of trial for all practical purposes and in Texas, unlike a Federal situation, if impeached Paxton is removed from office until after a Senate trial so he gets punished with just the indictment.)
Want proof of the show trial aspect?
The House proposes 4-hours of debate tomorrow divided between supporters and opponents of impeachment. The supporters have had taxpayer funded investigators working in secret for months and will have stacks of one-sided information to present. Those speaking against impeachment will have had barely over 24-hours to even think about the situation much less be able to prepare contradictory evidence.
Also remember, the House committee doing all of this threw the A.G.'s office official out of their show-trial hearing this month and refused to allow any evidence to be submitted that was in favor of Paxton's position.
Why are we having House members take over law enforcement in this case when the A.G. does not run any of the big state policing agencies? Is our law enforcement corrupt or, is it just our House leadership that is corrupt?
And just to clarify, all of my arguments hold merit even it later we find out Mr. Paxton has engaged in illegal behavior. This is about politicians weaponizing their legislative power to settle scores and ignoring the work of proper law enforcement.
Our Lone Star story of the day is sponsored by Allied Compliance Services providing the best service in DOT, business and personal drug and alcohol testing since 1995.
Oil and gas rig count falls nationally but rises 2 in Texas.
State budget presented from conferees appears to be a massive spending spree with tax relief being a relatively small amount. From TPPF: "It will take some time to fully grasp the 1,000+ page document, but a surface-level analysis of expenditure growth is telling. From the 2022-23 biennium to the 2024-25 biennium, the state's total budget may increase by 21.4%. Spending from state sources is poised to grow by 31%. General revenue-related expenditures are set to increase by more than 20%."
And, other news of Texas.
Listen on the radio, or station stream, at 5pm Central. Click for our radio and streaming affiliates, or hear the podcast of the show after 6pm Central here.