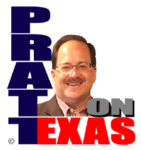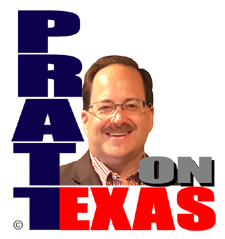 The news of Texas covered today includes:
Our Lone Star story of the day: Former Trump Administration official and Virginia Attorney General, Ken Cuccinelli, joins us to talk about the scam that is Ranked Choice Voting. There is a bill in the Texas legislature to ban the use of such in Texas, SB 921, which passed the Senate but appears to be sitting with no action in the House Elections Committee.
Cuccinelli also explained why he has called out Governor Abbott for "B.S." repeatedly over Abbott's misleading claims about what he was doing on the Mexico border with Operation Lone Star.
Our Lone Star story of the day is sponsored by Allied Compliance Services providing the best service in DOT, business and personal drug and alcohol testing since 1995.
Abilene's new mayor, Weldon Hurt, shamefully says churches should be punished for being involved in politics. Is he just ignorant or fully Leftist un-American? His comments, if presented in the correct context, are frighteningly ignorant.
Texas House changes its version of property tax relief again but it seems to be cause for more worry than less.
Science writer and space historian Robert Zimmerman, behindtheblack.com, tells us how NASA is now putting woke before quality science work.
And, other news of Texas.
Listen on the radio, or station stream, at 5pm Central. Click for our radio and streaming affiliates, or hear the podcast of the show after 6pm Central here.