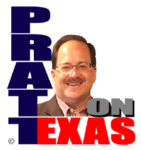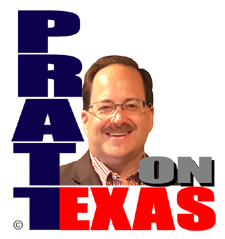 The news of Texas covered today includes:
Our Lone Star story of the day: Good, bad, and ugly from the Texas Capitol as a key deadline for hearing House bills passed last night.
Our Lone Star story of the day is sponsored by Allied Compliance Services providing the best service in DOT, business and personal drug and alcohol testing since 1995.
Finally someone on the national stage with strong border credentials joins me in calling out Abbott's mistruths: Former Trump official slams Gov. Abbott's 'BS' claim Texas border force is 'repelling' migrants. There is hope as one small video this week shows Texas forces stopping aliens from entering in one very small spot. This is the first evidence in years and over 4 billion spent by Texas we've seen this. Be aware that many other videos show aliens crossing unimpeded, in huge numbers, elsewhere even in more urbanized areas.
Great work by Texas National Guard and Texas DPS.

Biden sent 1,500 troops to the border to do paperwork.

Texas deployed trained soldiers and troopers to take real action and respond to this crisis. https://t.co/bVMeG0geQl

— Greg Abbott (@GregAbbott_TX) May 10, 2023
BREAKING: A huge migrant caravan of over 1,000 people crossed illegally into El Paso, TX last night, making it the largest single group we have ever seen. The city of El Paso reports Border Patrol now has over 5,000 in custody & has released hundreds to city streets. @FoxNews pic.twitter.com/ewUQX757Lt

— Bill Melugin (@BillFOXLA) December 12, 2022

Local sales tax collections reported by Comptroller.
And, other news of Texas.
Listen on the radio, or station stream, at 5pm Central. Click for our radio and streaming affiliates, or hear the podcast of the show after 6pm Central here.