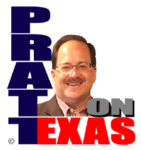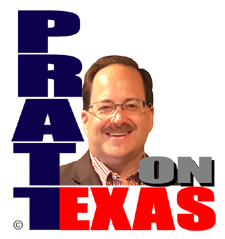 The news of Texas covered today includes:
Our Lone Star story of the day: Election fraud bill moves out of committee in the Texas Senate with Democrats still trying to block reasonable penalties for vote fraud. Meanwhile in Laredo, the district attorney for Webb and Zapata counties has asked the Office of Attorney General to investigate a case consequential vote fraud which involves police officers and more. But don't worry, Democrats tell us over and over that there is no "widespread" vote fraud – but of course even if true that doesn't mean there is not regular "consequential" vote fraud.
Our Lone Star story of the day is sponsored by Allied Compliance Services providing the best service in DOT, business and personal drug and alcohol testing since 1995.
Rep. Dustin Burrows pushing to highly bills with long term significance for Texas freedom and liberty.
More Texas economic news from the Dallas Fed: The retail sector continues to be awful.
Austin and Dallas mayors spar over police.
And, other news of Texas.
Listen on the radio, or station stream, at 5pm Central. Click for our radio and streaming affiliates, or hear the podcast of the show after 6pm Central here.