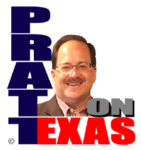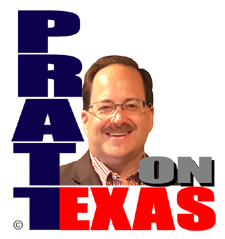 The news of Texas covered today includes:
Our Lone Star story of the day: Governor Abbott says will campaign across Texas for authentic school choice and parental empowerment. That's great news. What interests me is the continuing narrative that school choice can't pass in the House because of rural state representatives. If that narrative holds true it proves my decades-long assertion that many reps are deeply confused as to who are their constituents. Abbott, in the Tribune interview, provides the evidence for this when he talks about the support for school choice amongst rural voters.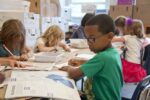 And if you want to read empty arguments and Leftist Austin-insider bigotry on school choice, check out this piece.
Our Lone Star story of the day is sponsored by Allied Compliance Services providing the best service in DOT, business and personal drug and alcohol testing since 1995.
Podcast Extra: Merrill Matthews on Expanding workforce, Social Security, Energy subsidies, Public ed. and illegal immigration.
No wonder Austin police are slow on the job, the Austin Police Department is too busy with promoting homosexuality and neo-Marxist political dogma. Could it be that Austin PD's long standing staffing problems are related to the fact that many, if not most, police officers don't want to be part of all this Leftist bilge?
Dallas' mayor to be unopposed for re-election and the rumors heat up of Dallas Democrat Congressman Colin Allred considering a challenge to Ted Cruz in 2024.
And, other news of Texas.
Listen on the radio, or station stream, at 5pm Central. Click for our radio and streaming affiliates, or hear the podcast of the show after 6pm Central here.