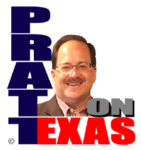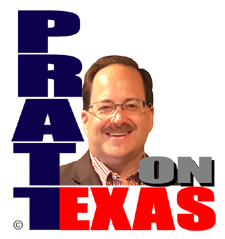 The news of Texas covered today includes:
Our Lone Star story of the day: You hear and read a lot of bad information on what states can actually do under federal law related to the border. Former "Contract with America" congressman from Indiana, John Hostettler tells us there is a tried and true area of federal law that let's states enforce a great deal when it comes to illegal immigration.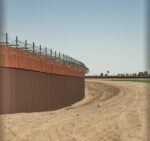 Hostettler, working with the Texas Public Policy Foundation, has put out a detailed study on the part of federal law states should be using to deter illegal crossings between official ports of entry.
Hostettler served in the U.S. House from 1995 to 2007 and was chairman of the Judiciary subcommittee on Immigration, Border Security, and Claims.
Our Lone Star story of the day is sponsored by Allied Compliance Services providing the best service in DOT, business and personal drug and alcohol testing since 1995.
To the Texas Tech statement on D.E.I. employment discrimination:
Texas Tech has put out a statement today reading:
February 07, 2023 Statement
Texas Tech University's faculty hiring practices will always emphasize disciplinary excellence and the ability of candidates to support our priorities in student success, impactful scholarship, and community engagement.
Recently, we learned of a department that required a diversity, equity, and inclusion statement in addition to the usual applicant materials as part of a faculty search. We immediately withdrew this practice and initiated a review of hiring procedures across all colleges and departments. We will withdraw the use of these statements and evaluation rubrics if identified.
That sounds all well and good except the University actually funds, with our money, the inherently political D.E.I. movement and has pushed such into all parts of the enterprise, see: Texas Tech University Division of Diversity, Equity & Inclusion. Note part of its own description: "We establish our culture through shared practices and traditions, through our artwork and our food, through our words and our actions, through our practices/policies/procedures,…" [Emphasis added.]
We'll know real action has been taken wheb the DDEI and similar programs have been dismantled and sent to the ash heap of history where the programs belong.
Listen on the radio, or station stream, at 5pm Central. Click for our radio and streaming affiliates, or hear the podcast of the show after 6pm Central here.