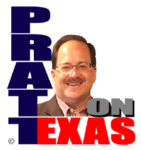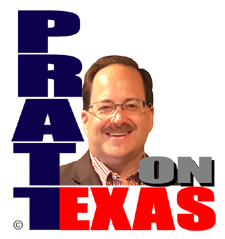 The news of Texas covered today includes:
Our Lone Star story of the day: Texas House and Senate committee chairmen have released their draft biennial budgets for the 88th Session. What's the press and Democrat reaction? They're bothered that there's no plan to massively grow government and spend all the new money. That shows, again, that they miss the key to the Texas Miracle which is predictability combined with responsible spending.
Don't let all the stories about how Abbott and Patrick are mostly in line with one another fool you. It is proven by the draft budgets that, at this point, the House and Senate do not share any vision on how best to bring tax relief and how significant such will be. They could tear each other apart over this issue and such wouldn't be something new.
Interestingly, the best write-up on the budget and spending came from a trade group before the budgets were released, read it here.
Our Lone Star story of the day is sponsored by Allied Compliance Services providing the best service in DOT, business and personal drug and alcohol testing since 1995.
There are legislators not afraid to fight the Left's perverted cultural revolution and they are at work trying to protect children and the family unit. Too bad they get a cold shoulder from so many of their colleagues.
And, other news of Texas.
Listen on the radio, or station stream, at 5pm Central. Click for our radio and streaming affiliates, or hear the podcast of the show after 6pm Central here.