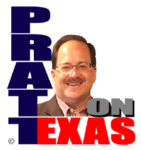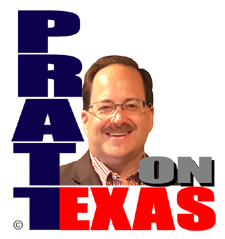 The news of Texas covered today includes:
Our Lone Star story of the day: In Texas House rules fight, Speaker Phelan once again went overboard to show loyalty to the trangender-homosexual-woke political agenda as well as to the Democratic Party. Is this what you elected Christian conservative Republican state reps to support?
Want "mainstream" press? GOP conservative-backed rules changes over LGBTQ issues fail in Texas House.
Phelan also proved me right again by doing things in a way that prevents reps from ever having to cast a vote on these deeply controversial and political issues.
Our Lone Star story of the day is sponsored by Allied Compliance Services providing the best service in DOT, business and personal drug and alcohol testing since 1995.
The hypocrisy of the Biden classified document scandal versus that of Trump, both in the press and in the government, is causing our county to lose its legitimacy in the minds of others on the globe which is necessary to remain the global leader. It's a donation to our enemies.
Texas state senators drew, due to redistricting, for 2- or 4-year terms. Also, the Senate voted to re-open redistricting as a safety measure against a Dem-filed lawsuit.
The pro-racism of Texas public medical schools must be stopped. "Affirmative action" all these generations later is not justified and certainly dangerous when it comes to medical school admission. Systematic discrimination as policy should not be acceptable in any case even if the intentions are said be good.
And, other news of Texas.
Listen on the radio, or station stream, at 5pm Central. Click for our affiliates, or hear the podcast of the show after 6pm Central here.