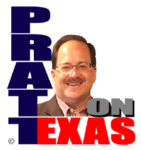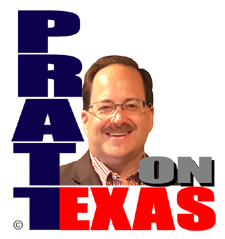 The news of Texas covered today includes:
Our Lone Star story of the day: Austin's insider Capitol power crowd loses in court, again, over efforts to keep the people out of Speaker of the House races. The entire effort to keep The People out of House leadership races is immoral and unethical in my book.
In U.S. House speaker race news, don't buy the premise that "chaos" exists or that those who don't support McCarthy for the job are doing some terrible thing to the GOP or the country. This is what real change often looks like, it's messy and uncertain and that's why so many don't have the fortitude to seek real change – they just can't handle the challenges that come with such. Plus it is an advantage to have the House unable to conduct business for a while, it stops even more inflation causing spending.
And, when people like James Carville, who hates the Republican Party, warn that the GOP is hurting itself you can bet something else is happening people like Carville don't like.
Our Lone Star story of the day is sponsored by Allied Compliance Services providing the best service in DOT, business and personal drug and alcohol testing since 1995.
Coalition led by disgraced former Texas House Speaker Bonnen to reestablish Chapter 313 corporate giveaways dies.
Texas sales tax receipts up big again for December.
Key development on pending settlement between Texas, New Mexico, and Colorado on Rio Grande River water.
And, other news of Texas.
Listen on the radio, or station stream, at 5pm Central. Click for our affiliates, or hear the podcast of the show after 6pm Central here.