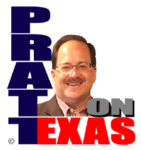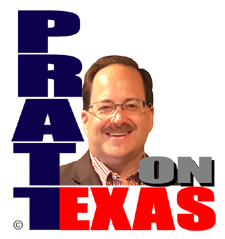 The news of Texas covered today includes:
Our Lone Star story of the day: Thousands illegally pour across our border with Mexico daily and it shows that, so far, Governor Abbott's "invasion" declaration was nothing more than rhetoric and that much of Operation Lone Star, costing Texans billions, is hollow, ineffective political posturing.
Also, Republicans in Congress have a good set of practical goals for border related action but will they ever have the votes? Meanwhile, Democrats continue suing the so-called "dreamers" as P.R. pawns while doing nothing to solve the issue even when they have full power so to do.
Our Lone Star story of the day is sponsored by Allied Compliance Services providing the best service in DOT, business and personal drug and alcohol testing since 1995.
Coach Mike Leach dies at 61. Mississippi State coach suffered heart attack. R.I.P.  There Will Never Be Another Mike Leach.
Odessa City Council to discuss firing popular city manager, city attorney.
It's always interesting when people are surprised to discover that racism and cultural bigotry exist everywhere – beyond those they brand as bigots for political gain.
U.S. House candidate, GOP Primary, accused of threatening to kill Rep. Randy Weber.
And, other news of Texas.
Listen on the radio, or station stream, at 5pm Central. Click for our affiliates, or hear the podcast of the show after 6pm Central here.