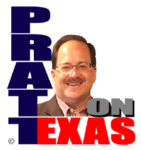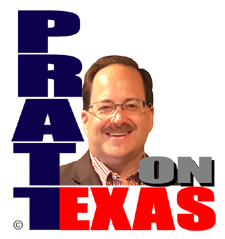 The news of Texas covered today includes:
Our Lone Star story of the day: It's funny how Republican Texas legislators stick to their contrived P.R. slogan about last session, the 87th, being the "most conservative" in history. Was it? Maybe, maybe not. But, conservatives from the outside who are very aware of the true political and social issues facing our country have a very different take on the Texas Legislature: Texas ranks as the 25 most non-conservative legislature of the 50 states – missing even being in the 25 most conservative list by one place.
Our Lone Star story of the day is sponsored by Allied Compliance Services providing the best service in DOT, business and personal drug and alcohol testing since 1995.
Local city sales tax numbers released and most all are up big – so why did so many raise property taxes?
The Rackspace disaster hits Taylor County.
President Biden doesn't think the border crisis important and a key decision today from the Texas Court of Criminal Appeals on Travis County courts' attempt to intervene in the cases of those arrested under Operation Lone Star.
And, other news of Texas.
Listen on the radio, or station stream, at 5pm Central. Click for our affiliates, or hear the podcast of the show after 6pm Central here.