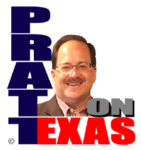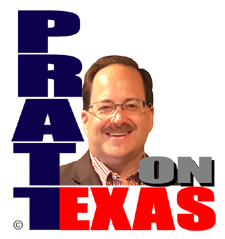 The news of Texas covered today includes:
Our Lone Star story of the day: Texas House Speaker Dade Phelan has not been terrible for conservatives, as was Joe Straus, but he has not been great either. What does it say about Phelan when the most Republican hating Austin-insider people in the press essentially praise him and condemn conservative challenges?
Our Lone Star story of the day is sponsored by Allied Compliance Services providing the best service in DOT, business and personal drug and alcohol testing since 1995.
Amarillo's mayor thinks people ignorant over Drag Queen show issue. She might be right about prior restraint but if she and her crowd actually cared, she'd point out state and local lewdness laws and announce that police will be present and will make arrests if what we've seen in videos of other such events in Texas takes place.
Granbury ISD bought an airplane that appears to be a toy for administrators to make personal flights on the taxpayer dime.
And, other news of Texas.
Listen on the radio, or station stream, at 5pm Central. Click for our affiliates, or hear the podcast of the show after 6pm Central here.