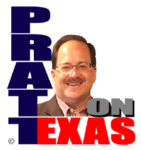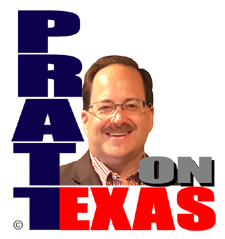 The news of Texas covered today includes:
Our Lone Star story of the day: It is General Election Day 2022 and I'll tell you what races in Texas to look for tonight and in the morning beyond the statewide races. Will Texas Dems get hammered with a reversal of gains from 2018 in the Legislature or will they hang on to the numbers they have?
Just how non-Texan and Leftwing is the Democratic statewide ticket? Railroad Commissioner Wayne Christian's race demonstrates how radically anti-Texan the modern Dem Party is.
Our Lone Star story of the day is sponsored by Allied Compliance Services providing the best service in DOT, business and personal drug and alcohol testing since 1995.
Hobbs, NM defies the Leftwing Santa Fe Democrats and corrupt Gov. Lujan Grisham to pass a Sanctuary City for the Unborn Ordinance.
Time is proving I was right on most everything associated with the Waco Twin Peaks shootings and the police and prosecution boondoggles associated with the event.
And, other news of Texas.
Listen on the radio, or station stream, at 5pm Central. Click for our affiliates, or hear the podcast of the show after 6pm Central here.