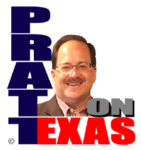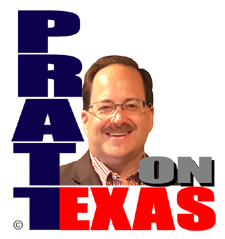 The news of Texas covered today includes:
Our Lone Star story of the day: What to do with the last of the "Covidians?" David Marcus covers the subject spectacularly well in this column. Also, did you catch the junk-science being reported by media that Republicans were more likely to die from WuFlu than Democrats? They conveniently forgot to tell you that Republicans tend to be older demographically than Democrats (older and wiser?) and so it only follows that GOP-leaning counties also had older populations.
Our Lone Star story of the day is sponsored by Allied Compliance Services providing the best service in DOT, business and personal drug and alcohol testing since 1995.
A story to which all political activists in Texas need pay much attention so you don't end up being prosecuted and convicted of a crime.
FBI massively undercounts number of times armed citizens have thwarted active shooting incidents. And the City of Houston works to make the Bayou City less safe, with its already high crime rate, by getting guns out of the hands of law abiding people who could use such to stop crime.
And, other news of Texas.
Listen on the radio, or station stream, at 5pm Central. Click for our affiliates, or hear the podcast of the show after 6pm Central here.