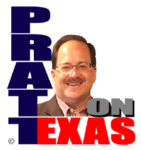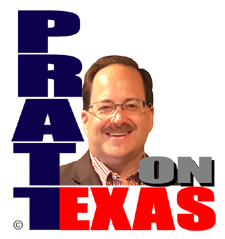 The news of Texas covered today includes:
Our Lone Star story of the day: Harris County's 2 Republican commissioners are playing hardball in fighting for taxpayers and so are the Leftist Democrats there. Isn't it shameful that many of your local GOP nominated officials will not truly go to bat for you opposing tax increases when they don't even have to worry about the consequences from local Democrats with power?
Our Lone Star story of the day is sponsored by Allied Compliance Services providing the best service in DOT, business and personal drug and alcohol testing since 1995.
Latest Quinnipiac poll lines up with others except it shows the GOP (Abbott by proxy) most trusted on gun related issues.
How can, after claiming such dire financial damage due to the big Texas freeze, San Antonio's CPS Energy now be so over loaded with cash that it has to hand out big rebates to customers? I think it shows that while the costs were real to some in the big freeze, there was also a lot insincere bickering.
More border related new including a big expense by the Houston Chronicle and San Antonio Express-News that was a complete bust.
And, other news of Texas.
Listen on the radio, or station stream, at 5pm Central. Click for our affiliates, or hear the podcast of the show after 6pm Central here.