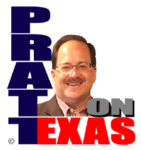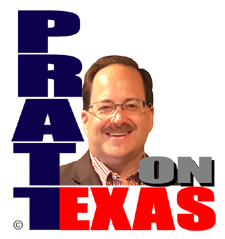 The news of Texas covered today includes:
Our Lone Star story of the day: Back to the border, again.
Jonathan Turley takes apart the much hyped class-action lawsuit against DeSantis for flying illegal aliens from Venezuela to Martha's Vineyard. "The complaint is stronger on rhetoric than supporting facts or law," Turley wrote.
Governor Abbott's Operation Lone Star continues to cost huge money while suffering complete failure at deterring illegal crossing, something the Governor specifically stated it would do, and suffering court loss after court loss mainly due to poor planning. There's really no excuse for these legal problems except shoddy planning given that Abbott is a former Supreme Court justice and attorney general.

Texas Monthly writes a long hit piece on an Hispanic female Texan, just named head of Border Patrol in the Rio Grande Valle, because she dared support what the Left calls "Trump's Family Separation Policy." They seem upset that under Biden she was promoted. So much for the Left championing the advancement of women and minorities!
Our Lone Star story of the day is sponsored by Allied Compliance Services providing the best service in DOT, business and personal drug and alcohol testing since 1995.
And, other news of Texas.
Listen on the radio, or station stream, at 5pm Central. Click for our affiliates, or hear the podcast of the show after 6pm Central here.