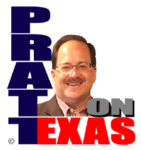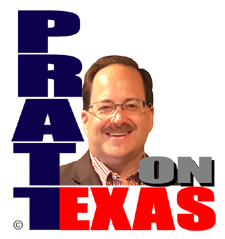 The news of Texas covered today includes:
Our Lone Star story of the day: You'll be surprised at the ballot box this fall when you don't see people you expect to vote for on the ballot. Another bad change in the big election integrity bill has been found out and it needs fixing in the next legislative session. Lubbock Co. treasurer and former Lubbock Co. Republican Party chairman Chris Winn discusses.
Our Lone Star story of the day is sponsored by Allied Compliance Services providing the best service in DOT, business and personal drug and alcohol testing since 1995.
7-year-old politically motivated case against Ken Paxton from political enemies to see depositions taken in late November.
Surprise, surprise: Making ethanol to put in our gasoline pollutes more than just keeping it all petroleum!
The societal sewer we are in is well exemplified by Amarillo's civic leadership. Don't blame Washington when you fertilize and grow the same at home.
And, other news of Texas.
Listen on the radio, or station stream, at 5pm Central. Click for our affiliates, or hear the podcast of the show after 6pm Central here.