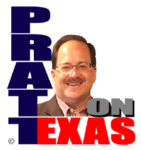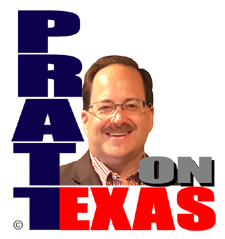 The news of Texas covered today includes:
Our Lone Star story of the day: It is campaign season and here come the nervous border region Democrats claiming a Republican victory is due to election theft. Those in the know realize that's a bit rich coming from RGV Dems but if things turnout well in November for Republicans along the border you can expect much more silliness. When Democrats win it's always a valid, pure, and legitimate election but when Republicans win, especially in Democrat areas, it's because they "stole" the election.
Our Lone Star story of the day is sponsored by Allied Compliance Services providing the best service in DOT, business and personal drug and alcohol testing since 1995.
Anti-Wimp update as Harris County teen saves others from home invasion using a shotgun. Also, the anti-Second Amendment crowd makes progress in getting gun and ammunition purchases specially coded with credit card use.
Vice President Kamala Harris is so crazy that even other certified crazy lefties are amazed – especially when it comes to border security.
And, other news of Texas.
Listen on the radio, or station stream, at 5pm Central. Click for our affiliates, or hear the podcast of the show after 6pm Central here.