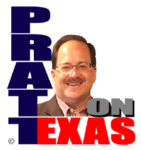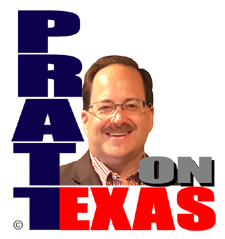 The news of Texas covered today includes:
Our Lone Star story of the day: On July 6th, I reported: School teacher turnover is not high despite media reports. But the reports of turnover and teacher shortage crises in the Texas press, from data sent out by teacher unions, hasn't slowed. Today, The Texan has taken a look at the data and showed, once again, these stories are not factual about a general shortage and seem to be concocted by unions.
From the story:
In the 2021-2022 school year, the teacher attrition rate jumped from 9.34 percent to 11.57 percent, with 42,839 teachers leaving. However, the newly hired teachers that year exceed those that left the profession.
The total number of teachers in Texas eclipsed 375,000 in June, a 10-year increase of around 50,000 and the highest number of teachers employed in Texas history.
Our Lone Star story of the day is sponsored by Allied Compliance Services providing the best service in DOT, business and personal drug and alcohol testing since 1995.
Oil and gas rig count. Beware "green" energy policies, the Swiss can be sent to jail this year for "overheating" homes and that's only 66 degrees Fahrenheit.
Big Chicagoland hypocrisy over busing of illegal aliens and other border news.
Group called "mysterious" and "shadowy" begins over $6 million television advertising buy in Texas against Governor Abbott.
And, other news of Texas.
Listen on the radio, or station stream, at 5pm Central. Click for our affiliates, or hear the podcast of the show after 6pm Central here.