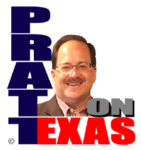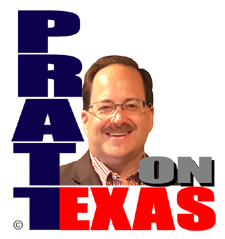 The news of Texas covered today includes:
Our Lone Star story of the day: Elections matter: Lubbock city council's new members tentatively amend proposed property tax rate to the No New Revenue Rate defeating a proposed tax increase. Big thanks to new Councilman Mark McBrayer, Councilwoman Jennifer Wilson, Councilwoman Christy Martinez-Garcia, and Mayor Tray Payne (all new to the council.) It's not a deal yet with a 2nd reading ahead and only one vote to spare. Those voting for higher taxes were Latrelle Joy, Steve Massengale, and Shelia Patterson Harris. And by the way, why do neither of these stories (AJ, KCBD) tell you who voted what way? Is not that among the most important items a news organization should cover?)
Our Lone Star story of the day is sponsored by Allied Compliance Services providing the best service in DOT, business and personal drug and alcohol testing since 1995.
DPS has the state's inspector general investigating several of its officers over the Uvalde school shooting.
Beto Pancho O'Rourke talks out of both sides of his mouth on the border.
Big AP hit-piece on Oath Keepers is out. If Oath Keepers was truly an "extremist" group then why do the stories not document factual positions of the organization?
Houston about to lose place with tallest building in Texas to, yuck, Austin!
And, other news of Texas.
Listen on the radio, or station stream, at 5pm Central. Click for our affiliates, or hear the podcast of the show after 6pm Central here.