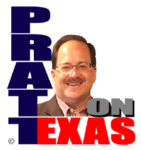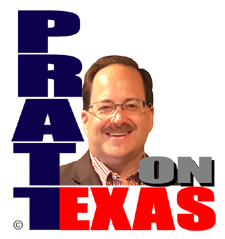 The news of Texas covered today includes:
Our Lone Star story of the day: Just how ignorant are top Democrats in DC about the border crisis? White House spokeswoman claims illegal aliens are not simply walking across the border when in actuality they do, by the hundreds and thousands, daily. The excuse making and ignorance should cost these people their power but the real story is that they know, and think of, their base as being too stupid to know the difference.
Our Lone Star story of the day is sponsored by Allied Compliance Services providing the best service in DOT, business and personal drug and alcohol testing since 1995.
Census Bureau Admits Under Counting Texas, Florida, more. Hans von Spakovsky explains.
Anti-wimp update shows just why we should be able to carry handguns. The firearm is the great equalizer and a woman saved another woman in Pasadena by being armed.
El Paso's district attorney under attack politically and it relates to the horrible Walmart mass shooting there.
A big win for Texas as public pressure results in the SBOE putting off a revamp of Texas' schools social studies curriculum.
And, other news of Texas.
Listen on the radio, or station stream, at 5pm Central. Click for our affiliates, or hear the podcast of the show after 6pm Central here.