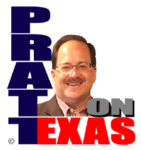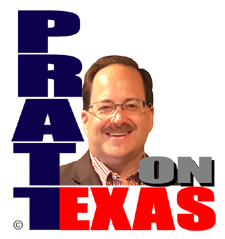 The news of Texas covered today includes:
Our Lone Star story of the day: Former Border Patrol agent echoes me: Operation Lone Star is ineffective and is costing Texans huge money. Governor Abbott may get a lot of national media attention by having Texas taxpayer bus a relative tiny number of illegal aliens to New York City or DC but the huge effort at the border he champions has simply not resulted in the deterrence of illegal crossing.
Our Lone Star story of the day is sponsored by Allied Compliance Services providing the best service in DOT, business and personal drug and alcohol testing since 1995.
Is H-E-B and its liberal owner trying to now hide the fact that it officially sponsored a sexualized "drag show" for "all ages" at which children were present?
Biden's student lone political ploy costs each American taxpayer more than $2000.
And, other news of Texas.
Listen on the radio, or station stream, at 5pm Central. Click for our affiliates, or hear the podcast of the show after 6pm Central here.