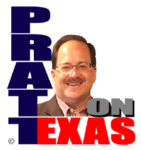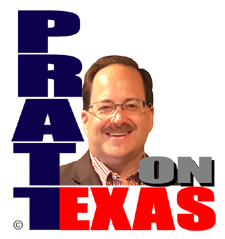 The news of Texas covered today includes:
Our Lone Star story of the day: Campaign and political stories including three stories (1, 2 & 3) regarding A.G. Ken Paxton; update on the defamation lawsuit against Beto Pancho O'Rourke; Democrat Congressman in the Valley facing a huge election in November turns out to have been getting homestead property tax exemptions on two house, cheating taxpayers, and more.
Our Lone Star story of the day is sponsored by Allied Compliance Services providing the best service in DOT, business and personal drug and alcohol testing since 1995.
July 2022 Marks Lowest Unemployment Rate (4.0%) Since Pre-Pandemic, State Adds 72,800 Jobs: The Amarillo and Austin-Round Rock Metropolitan Statistical Areas (MSA) recorded July's lowest unemployment rates among Texas MSAs with a not seasonally adjusted rate of 3.1 percent each, followed by College Station-Bryan and Midland both at 3.5 percent, then Abilene and San Angelo each at 3.6 percent.
Abilene leaders make a big deal, and much criticism of concerned citizens, over a city charter change they claim is a "non-issue" and had no "outside group" recommending the gender language changes. If it's no big deal then drop it!
And, other news of Texas.
Listen on the radio, or station stream, at 5pm Central. Click for our affiliates, or hear the podcast of the show after 6pm Central here.