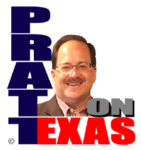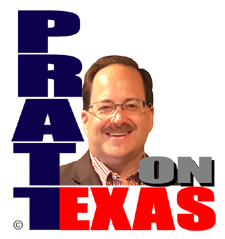 The news of Texas covered today includes:
Our Lone Star story of the day: Several big Texas taxpayer owned universities are willfully breaking the law by giving illegal immigrants the big discount for in-state tuition while charging taxpaying legal Americans out-of-state tuition. I've discussed this immoral behavior for years on Pratt on Texas and I'm glad to have the TPPF reporting on it now.
Our Lone Star story of the day is sponsored by Allied Compliance Services providing the best service in DOT, business and personal drug and alcohol testing since 1995.
It turns out that the Uvalde CISD police chief had a fairly bad employment history with other area agencies but did school district officials do much checking before announcing his hiring? (Oh, but we're never to question school officials because they are all in "for the children!")
Border: Senator Cruz has a great bill titled: Asylum Accountability Act. Texas now busing, voluntarily, illegal aliens to New York City. And a story out of Friona, Texas shows how the people smuggling crime reaches hundreds of miles from the border, and more.
And, other news of Texas.
Listen on the radio, or station stream, at 5pm Central. Click for our affiliates, or hear the podcast of the show after 6pm Central here.