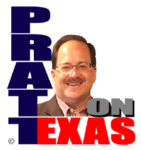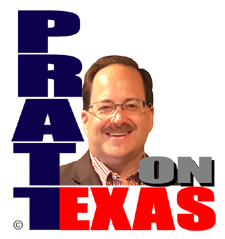 The news of Texas covered today includes:
Our Lone Star story of the day: While gasoline prices are outrageous, the Biden Administration has concocted a new plan, through the EPA, to harass Texas oil and gas producers as well as raise the cost of American energy independence: EPA flyover inspects of Permian Basin oil and gas wells.
Our Lone Star story of the day is sponsored by Allied Compliance Services providing the best service in DOT, business and personal drug and alcohol testing since 1995.
A host of local government stories from Harris Co. suing the state to prevent an audit of its elections operation to cutting the salaries of judges who don't move cases (Dallas Co.) and City of Houston bribery and corruption uncovered (again) to misleading the press and public on property tax increases calling such cuts. And then there is the City of Wylie once again adopting the No-New-Revenue-Rate, for the 5th year when others say such is impossible.
And, other news of Texas.
Listen on the radio, or station stream, at 5pm Central. Click for our affiliates, or hear the podcast of the show after 6pm Central here.