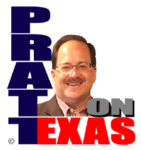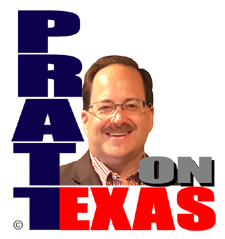 The news of Texas covered today includes:
Our Lone Star story of the day: The "Alex Jones" lawsuit from Sandy Hook parents is absurd from every angle and Texas courts shouldn't be playing a role in the farce. Jones has done himself and us no favors but that doesn't excuse everyone looking the other way pretending this "defamation" lawsuit business isn't a clear threat to fundamental free political speech.
Our Lone Star story of the day is sponsored by Allied Compliance Services providing the best service in DOT, business and personal drug and alcohol testing since 1995.
Governor Abbott invites the DC and NYC mayors to come to the Texas-Mexico border and learn what is a real "crisis."
State Representative Harrison reminds local governments that any tax rate set above the no-new-revenue-rate is a tax increase.
Collin Co. Republican Party votes to censure Senator Cornyn.
Sales tax revenue sets a new record but looking at the detail will dispel the idea of a booming economy. And, how much of the increase is simply a function of inflation?
And, other news of Texas.
Listen on the radio, or station stream, at 5pm Central. Click for our affiliates, or hear the podcast of the show after 6pm Central here.