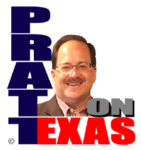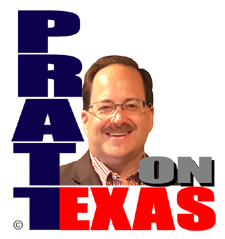 The news of Texas covered today includes:
Our Lone Star story of the day: Is "sex education" the most important thing public schools do? A Texas Democrat legislator thinks so and what it shows is that the Democrat and Leftist view of public schooling is to indoctrinate social values into children more than to teach skills like reading, math, and similar.
Our Lone Star story of the day is sponsored by Allied Compliance Services providing the best service in DOT, business and personal drug and alcohol testing since 1995.
Border news has Senator Ted Cruz showing the utter ridiculousness of Democrats such as the mayor of D.C.
Are Democrats really interested in "inclusion and diversity" when they insist on attacking the cultural roots of Spanish speaking Latinos?
An "Independent" files to run in TX 19 against Rep. Arrington.
And, other news of Texas.
Listen on the radio, or station stream, at 5pm Central. Click for our affiliates, or hear the podcast of the show after 6pm Central here.