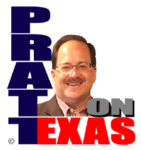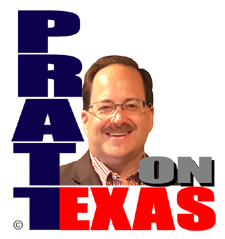 The news of Texas covered today includes:
Our Lone Star story of the day: Corruption of medical science "surges" on. From unfounded WuFlu hysteria to false claims about Monkeypox, to faked(?) Alzheimer's research that has been relied upon for years by researchers the world over, Bob Zimmerman sounds the alarm bells that medical science is going the way of climate so-called science – it's no longer about "truth" but about money.
Dr. Mary Bowden's new $25 million lawsuit against Houston Methodist Hospital is all part of the same. The hospital seems to have punished her for simply treating WuFlu patients in a way that keeps most out of the hospital. Could money have anything to do with that?
Our Lone Star story of the day is sponsored by Allied Compliance Services providing the best service in DOT, business and personal drug and alcohol testing since 1995.
Economic news isn't great in the Dallas Fed's manufacturing, service, and retail sector reports.
Uvalde update: Robb Elementary principal suspended and school board delayed the meeting to consider firing the district police chief.
Rare good news out of the Texas House GOP Caucus.
And, other news of Texas.
Listen on the radio, or station stream, at 5pm Central. Click for our affiliates, or hear the podcast of the show after 6pm Central here.