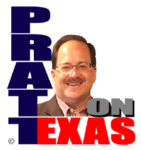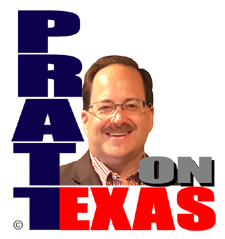 The news of Texas covered today includes:
Our Lone Star story of the day: Maybe the A.G.'s office is saving the unEthics Commission from itself in not taking past due fine cases to court. The flimsy hit piece on Paxton from Hearst actually lets the real story be known in this little snippet buried in the bottom portion:
"Texas has limited options when it comes to financial repercussions — it can put a hold on candidates' and elected officials' financial accounts with the state, if they have them — but unlike other states, it can't levy tax liens or garnish wages. If that isn't effective, it must decide whether to file a civil suit requesting a judge to order payment.
"Even this, Texas' most aggressive tool for pursuing delinquent filers, is seldom effective…"
So much for the narrative the headline and upper portion try to set. These cases are largely a waste of taxpayer resources.
Our Lone Star story of the day is sponsored by Allied Compliance Services providing the best service in DOT, business and personal drug and alcohol testing since 1995.
TPPF's Sherry Sylvester jumps on one of the longest running topics from Pratt on Texas: The Texas Media War Against Texas.
While Lt. Governor Patrick reacts to the massively increase revenue estimate for the state from the comptroller of public accounts with: "Our first priority is to send money back to the taxpayers of Texas," it remains to be seen of Governor Abbott will actually work to get us the size of tax cuts we need. Patrick has good suggestions and one that deserves immediate passage is the huge increase in the homestead exemption.
Beto Pancho O'Rourke, the fake Hispanic rich kid from El Paso who is actually named Robert Francis, set singe reporting term fundraising record for a Texas candidate. Don't read too much into it.
And, other news of Texas.
Listen on the radio, or station stream, at 5pm Central. Click for our affiliates, or hear the podcast of the show after 6pm Central here.