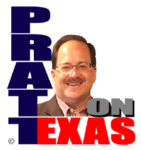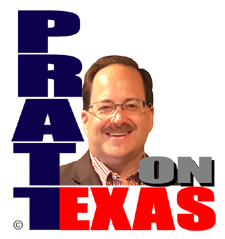 The news of Texas covered today includes:
Our Lone Star story of the day: Texas Senators, in hearing, speakk truth on the border and Abbott's ineffective Operation Lone Star. We are paying billions for a program that is having no positive effect at slowing illegal immigration. What happened to Republicans who looked at the results of a program to judge its value as opposed to being like Democrats and only being willing to judge such by the expressed intent?
Our Lone Star story of the day is sponsored by Allied Compliance Services providing the best service in DOT, business and personal drug and alcohol testing since 1995.
IPI's Dr. Merrill Matthews on where have all the government workers gone and on gasoline prices and the Biden Administration.
Will Governor Abbott actually work with legislators to push the significant property tax relief (replacing local school property taxes with state funds) he claims to support or, will he have yet another session where once the idea is announced, Abbott and his staff go closed mouthed and refuse to give needed behind the scenes guidance to lawmakers making passage of the bill, in good form, more difficult?
And, other news of Texas.
Listen on the radio, or station stream, at 5pm Central. Click for our affiliates, or hear the podcast of the show after 6pm Central here.