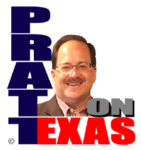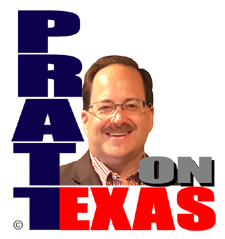 The news of Texas covered today includes:
Our Lone Star story of the day: Charter schools have been a roaring success in Texas with most enrollment coming from traditional Democrat constituencies but, it's the public school lobby, running the Democrat Party and controlling some RINOs, that works constantly to remove choice from parents. Good changes are likely coming to the Texas SBOE on charter schools and hopefully the public will also begin to understand what full school choice is as opposed to what it is not.
Our Lone Star story of the day is sponsored by Allied Compliance Services providing the best service in DOT, business and personal drug and alcohol testing since 1995.
Texas space industry update with Bob Zimmerman of Behindtheblack.com – looking at Space X in Boca Chica and all the work Axiom Space is doing over in Houston.
Sales tax revenue up big again in Texas, oil & gas rig count drops and the Biden Administration is working to kill off the oil business despite high gasoline prices.
And, other news of Texas.
Listen on the radio, or station stream, at 5pm Central. Click for our affiliates, or hear the podcast of the show after 6pm Central here.