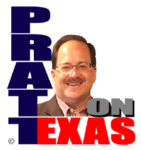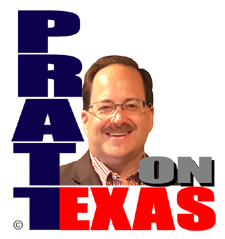 The news of Texas covered today includes:
Our Lone Star story of the day: In the fallout from the decision to overturn Roe v. Wade and return the power over abortion rights to the people of the states, one call from the outraged pro-abortion people stood out because it unknowingly demonstrated the farce of their habit of classifying abortion as "reproductive choice." The call for a general "sex strike" against men is welcome because: First we don't need to create new liberals and second, because it shows where authentic "reproductive choice" and "control over my body" exists which is in the decision to have sexual relations.
Also, the comments of Texas Democrats on the Court's ruling demonstrates ignorance and stupidity along with a reminder of their dangerous idea that might makes right.
Our Lone Star story of the day is sponsored by Allied Compliance Services providing the best service in DOT, business and personal drug and alcohol testing since 1995.
Texas manufacturing outlook worsens and Sherman, in North Texas, gets even better economic news.
HD61 (Collin Co.) GOP nominee for state rep., Frederick Frazier, a police officer and former McKinney city councilman, indicted on felony charges that relate to the alleged sign stealing during the Republican Primary election.
The U.S. Supreme Court issued a great opinion today in the case of the coach fired by a public school for engaging in prayer.
And, other news of Texas.
Listen on the radio, or station stream, at 5pm Central. Click for our affiliates, or hear the podcast of the show after 6pm Central here.