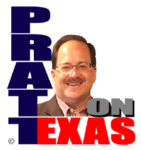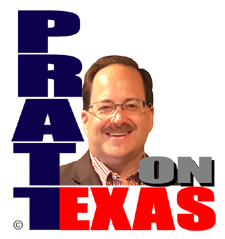 The news of Texas covered today includes:
Our Lone Star story of the day: Texas Republicans are gathered for the largest political convention in the free world in Houston and two very good messages are coming out on closed primaries and blocking lawmakers from trying to run our political party.
Our Lone Star story of the day is sponsored by Allied Compliance Services providing the best service in DOT, business and personal drug and alcohol testing since 1995.
Kuddos to state Rep. Jared Patterson for talking about the a problem in our society as it relates to school shootings and other violence: The breakdown of the family, which the Left advocates for, and especially the absence of strong fathers.
Abilene residents voted a tax upon themselves with a sunset. As predicted local officials want to keep it going and raise the fees. And note, the money collected didn't make a dent in the street maintenance problem they decry.
Polling in the Texas gubernatorial race shows O'Rourke behind Abbott but the media ignored the poll this week that shows Beto Pancho way back but is promoting the poll showing it much closer.
And, other news of Texas.
Listen on the radio, or station stream, at 5pm Central. Click for our affiliates, or hear the podcast of the show after 6pm Central here.