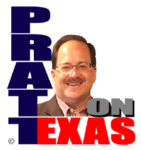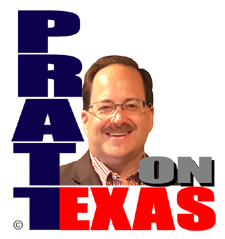 The news of Texas covered today includes:
Our Lone Star story of the day: A Republican from the Valley will be the first Mexican-born U.S. Congresswoman as Mayra Flores wins special election to serve in Congress for TX34 until the end of the year.
Our Lone Star story of the day is sponsored by Allied Compliance Services providing the best service in DOT, business and personal drug and alcohol testing since 1995.
Mayor Joven gets it right with Odessa's water outage: Basic infrastructure maintenance should have always been the highest priority. But, it isn't anywhere because such is not politically "sexy" to office holders.
Caterpillar moving global HQ from Chicagoland to Irving, Texas.
Border news.
The Uvalde school massacre and the petulant tribal behavior of some politicians. Also, the Texas leader response doesn't seem much better than that of the feds (see Monday's show.)
Texas Supreme Court rightly rules on vote by mail "solicitation."
U.S. Supreme Court wrongly rules on Indian reservation bingo in Texas.
And, other news of Texas.
Listen on the radio, or station stream, at 5pm Central. Click for our affiliates, or hear the podcast of the show after 6pm Central here.