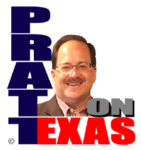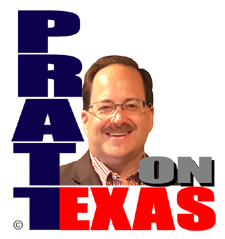 The news of Texas covered today includes:
Our Lone Star story of the day: Senator Cornyn's gun compromise makes you less safe, less free, and grows government spending and federal power. It's all a bit like LBJ's Great Society war on poverty – you'll spend and spend not on your family but on government and wake up decades later with no change in the percentage of people in "poverty," or in this case crime rates.
Our Lone Star story of the day is sponsored by Allied Compliance Services providing the best service in DOT, business and personal drug and alcohol testing since 1995.
ERCOT's big heat test the past few days set a new record but does show the need for policy change on wind and solar generation on the grid.
Governor Abbott once again demonstrates his commitment to the fighting the far Left is only poll deep. His regent appointees to UNT ignore the deep problems there.
Texas wins, Biden loses on ICE policy on deportations, again.
And, other news of Texas.
Listen on the radio, or station stream, at 5pm Central. Click for our affiliates, or hear the podcast of the show after 6pm Central here.