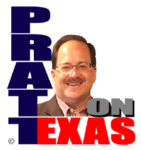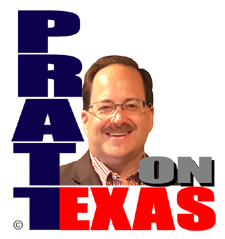 The news of Texas covered today includes:
Our Lone Star story of the day: How prescient I was Tuesday on schools and asking "How can you help those who refuse to help themselves?" Texas has done more than any other state to give effective tools to school districts and their staff and faculty to save lives but largely it is those folks who have refused to take responsibility for the world as it is. And too many conservatives fall into the trap of utopianism as well by thinking the right policy or throwing money at, for example, mental health services, will somehow significantly stop evil and murderous criminal behavior. It's time to put the policy blame where it belongs: School districts have largely ignored and not implemented the programs Texas legislators have given them that would put an armed response to evil in most buildings if not every classroom.
Our Lone Star story of the day is sponsored by Allied Compliance Services providing the best service in DOT, business and personal drug and alcohol testing since 1995.
Texas Tribune headline makes it appear that the U.S. House has approved the "Ike Dike" but the House did not fund the huge program it just authorized agencies to study and plan for the massive civil engineering project.
And, other news of Texas.
Listen on the radio, or station stream, at 5pm Central. Click for our affiliates, or hear the podcast of the show after 6pm Central here.