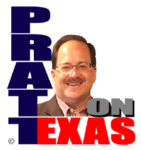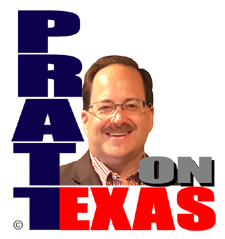 The news of Texas covered today includes:
Our Lone Star story of the day: What is "responsible" about punishing those not responsible for murder? Don't buy the pro-Second Amendment lines from actor McConaughey, he has called for gun bans for years even as a speaker at an anti-Second Amendment rally. And, note the ridiculousness of the things he says we need to do. It is as if he is unaware that we already have background check for gun purchases and that people who commit crimes already get punished – with jail and even the death penalty.
Our Lone Star story of the day is sponsored by Allied Compliance Services providing the best service in DOT, business and personal drug and alcohol testing since 1995.
CDC data shows that "vaccine" boosted Americans show higher COVID-19 infections compared to unboosted. Also brave Texas doctor sues the FDA over its untruthful propaganda about Ivermectin.
Sales tax collections for local cities continues to be high and well ahead of last year.
While a federal judge considers levying fines on Texas over its foster care programs, Senator Charles Perry expresses frustration that Child Protective Services has not made the reforms the Legislature passed.
And, other news of Texas.
Listen on the radio, or station stream, at 5pm Central. Click for our affiliates, or hear the podcast of the show after 6pm Central here.