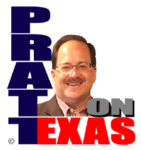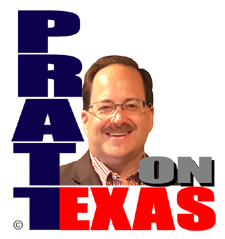 The news of Texas covered today includes:
Our Lone Star story of the day: Uber hypocrisy discovered in the campaign of take-her-top-off Sarah Stogner in the GOP runoff for Railroad Commission. While she's beat up Wayne Christian, whom I fully endorse for reelection, over taking campaign donations from interests with business that comes before the Commission, as they all do, Stogner's entire campaign appears to be backed by a "transgender" rancher with business before the Commission who has business before it as well. $2 million worth of funding!
Our Lone Star story of the day is sponsored by Allied Compliance Services providing the best service in DOT, business and personal drug and alcohol testing since 1995.
Grayson Quay writes: Here's to the Christian knuckle-draggers. Incidental to the main topic of the piece is this truthful (in context) and key line: "The purpose of nuance and dialogue is never to increase mutual understanding. It's to pull you further to the left."
Poll shows astounding ignorance on Texas property taxes.
And, other news of Texas.
Listen on the radio, or station stream, at 5pm Central. Click for our affiliates, or hear the podcast of the show after 6pm Central here.