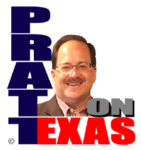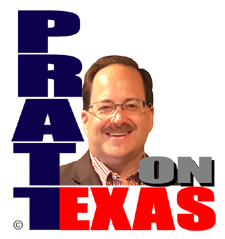 The news of Texas covered today includes:
Our Lone Star story of the day: What's behind all the stories on a baby formula shortage? It has to do with the Biden Administration's utter incompetence and even powerful Democrat Congresswoman Rosa DeLauro of Connecticut says so. So much for Biden's promise of a more competent, bigger government.
Our Lone Star story of the day is sponsored by Allied Compliance Services providing the best service in DOT, business and personal drug and alcohol testing since 1995.
Governor Abbott says he's against declaring the border invasion an "invasion." Maybe he's right, maybe he's wrong but the reasons he gave on KURV are so weak as to suggest that he really hasn't given it the thought he claims.
Voter fraud case portrayed by the Houston Chronicle as fizzling out and therefore an embarrassment to Texas Republicans is anything but and the story shows such. The story document the longtime, widespread practice of illegal ballot harvesting and yet tries to tell us the Republicans are making a big deal of nothing. You can bet that if these were primarily Republican ballots being harvested the story would be different.
New GOP primary runoff polling.
And, other news of Texas.
Listen on the radio, or station stream, at 5pm Central. Click for our affiliates, or hear the podcast of the show after 6pm Central here.