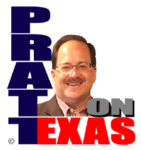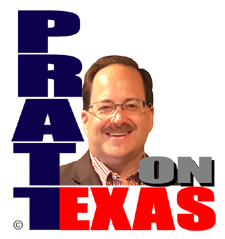 The news of Texas covered today includes:
Our Lone Star story of the day: A classic want to have your cake but eat it too story out of Lubbock GOP runoff for Texas House District 84. Man inserts himself into a political race and stars in a candidates TV commercial that runs constantly in which he disparages the other candidate, Carl Tepper, and then when Mr. Tepper mentions something about him, he cries to the lawyers. Read more here.
Our Lone Star story of the day is sponsored by Allied Compliance Services providing the best service in DOT, business and personal drug and alcohol testing since 1995.
Thomas Jipping of Heritage discusses the problem with Roe vs. Wade that all Americans should agree with no matter their position on abortion.
Local sales tax numbers continue to show Texas cities enjoying much more year-to-date revenue than last year which should mean they don't need to raise property taxes on you.
A new border security coalition presents a roadmap for the new Congress on how to deal with the Biden border crisis and illegal immigration. It is loaded with right items.
Abbott's knee-jerk border inspection program that blew up on him may cost Texas millions if not billions in trade in future years.
And, other news of Texas.
Listen on the radio, or station stream, at 5pm Central. Click for our affiliates, or hear the podcast of the show after 6pm Central here.