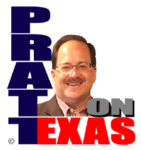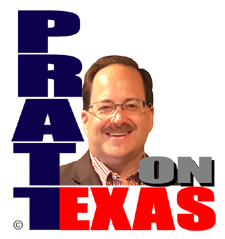 Today's show is a special edition of Pratt on Texas in which I interview Ken Adams, a longtime Pratt on Texas listener who now hosts his own show on my Lubbock affiliate KWBF 98.7 FM and 1420 AM.
Learn about The Thin Line with Ken Adams at his Facebook page here: https://www.facebook.com/thethinlinewithkenadams/
Listen on the radio, or station stream, at 5pm Central. Click for our affiliates, or hear the podcast of the show after 6pm Central here.