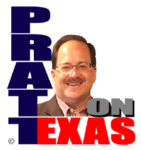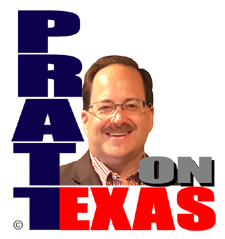 The news of Texas covered today includes:
Our Lone Star story of the day: Voting begins today for the May 7th uniform election date which is normally only local government non-partisan positions on the ballot. But due to work this past summer in special sessions of the Texas legislature, we have two Texas constitutional amendments on the ballot. I explain what proposition 1 is all about.
Our Lone Star story of the day is sponsored by Allied Compliance Services providing the best service in DOT, business and personal drug and alcohol testing since 1995.
Texas A&M is in the middle of a culture war and the media is pushing for the Leftists. But what they miss in the reporting is that a public university has no more business sponsoring a drag queen show than it does sponsoring a sexual fetish festival.
A Texas National Guardsman lost his life saving illegal border crossers from drowning. The supreme sacrifice was for a mission that does nothing to inhibit illegal aliens from entering the country. Governor Abbott's border action is aimed at fooling the ill-informed into thinking he's a tough guy on the border but in reality nothing he has done is helping stop illegal entry.
Texas manufacturing activity still growing but slower.
And, other news of Texas.
Listen on the radio, or station stream, at 5pm Central. Click for our affiliates, or hear the podcast of the show after 6pm Central here.