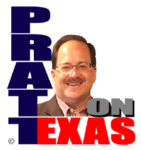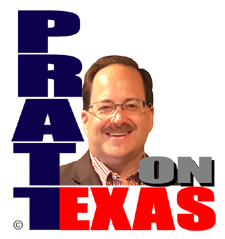 The news of Texas covered today includes:
Our Lone Star story of the day: Governor Abbott should stop expensive to the taxpayer border security theater and, if spending our money, implement policies that measurably, effectively, and significantly slow illegal immigration into Texas. The idea that Abbott should be praised for doing things that bring political points but do not have an effect on actual illegal crossing into Texas is immoral and akin to the typical liberal demand on things "that we just do something" even if that something doesn't work.
Today he's trying to claw his way out of his latest ill-advised truck safety inspection order that has slowed trade to a crawl further adding to inflation and the supply chain disruption that are harming Texans daily.
Our Lone Star story of the day is sponsored by Allied Compliance Services providing the best service in DOT, business and personal drug and alcohol testing since 1995.
Finally a judge rules that Texas cannot give illegal aliens in-state tuition discounts while making lawful Americans from out of state pay much more.
Railroad Commission member Wayne Christian talks about U.S. energy independence as well as how his GOP Primary Runoff opponent is a Lefty.
And, other news of Texas.
Listen on the radio, or station stream, at 5pm Central. Click for our affiliates, or hear the podcast of the show after 6pm Central here.