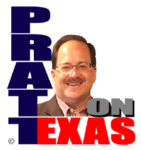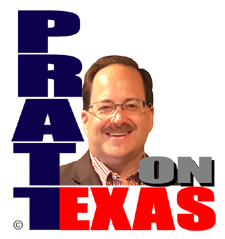 The news of Texas covered today includes:
Our Lone Star story of the day: Is the "American Governors' Border Strike Force" just more political positioning? Why now? We've had a crisis with the feds refusing to do much since the Obama years. It is time to judge Arizona's Ducey, Texas' Abbott, and others by results not words – especially given the amount of tax money we are spending on the border in Texas. The porous and unenforced border is a facilitator of the nastiness human sin including modern day slavery. People who do not want a well enforced, orderly border are taking the side of the Devil on the issue – irrespective of whether they wear clerical garb.
Our Lone Star story of the day is sponsored by Allied Compliance Services providing the best service in DOT, business and personal drug and alcohol testing since 1995.
I call "B.S." on the latest Texas media ERCOT grid / natural gas supply scare.
House District 88's RINO incumbent gets a GOP challenger from Pampa: Ted Hutto. The second half of the show is an interview with Hutto on the race.
And, other news of Texas.
Listen on the radio, or station stream, at 5pm Central. Click for our affiliates, or hear the podcast of the show after 6pm Central here.