The news of Texas covered today includes: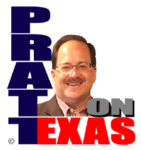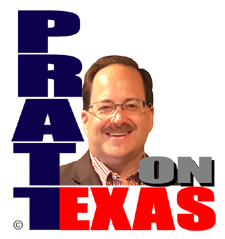 Our Lone Star story of the day: The Biden Administration has all the time in the world to find new ways to clamp down on the freedom of Americans over a virus but is uninterested in stopping the flood of millions across our border. We remain at record highs when it comes to illegal aliens crossing the border so where is the concern about the virus entering the country there? There is none and it's a disconnect most Americans can plainly see.
Our Lone Star story of the day is sponsored by Allied Compliance Services providing the best service in DOT, business and personal drug and alcohol testing since 1995.
Jason Isaac of the Life:Powered initiative talks about the misdirection of Texas media on where the problem lies with the Texas power grid and how to avoid shortages of electricity.
Judge blocks Texas free speech on social media law saying it infringes on the free speech of the social media companies. But, it does no such thing. Those companies are free to say, or not say, anything they wish under the law. What the law does is force some form of accountability on those firms for their restrictions on the free speech of their users. It's just fine to say they have every right to moderate content on their platforms but only if they step outside of the special liability protections given them under federal law for being "neutral" platforms. Deciding what gets to stay online, gets promoted, or get outright banned seems a violation of being a neutral platform.
Texas sales tax collections continue to grow (watch out though because some of these growth numbers are due to inflation and not real growth.)
And, other news of Texas.
Listen on the radio, or station stream, at 5pm Central. Click for our affiliates, or hear the podcast of the show after 6pm Central here.