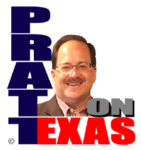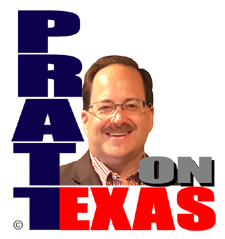 The news of Texas covered today includes:
Our Lone Star story of the day: Do not believe the deceitful deniers, Marxist-based Critical Race Theory (CRT) and its poisonous pro-racism and pro-discrimination is being used in Texas school districts and by other local governments. The press keeps lying to people about what CRT is and they tell the Big Lies.
Our Lone Star story of the day is sponsored by Allied Compliance Services providing the best service in DOT, business and personal drug and alcohol testing since 1995.
More candidates running in HD84 and SD31. In Lubbock it appears the lobbyists and tax raising city crew, Dan Pope included, who opposed the city's pro-life ordinance introduced their candidate for HD84. And a former FBI special agent gets in the SD31 race to replace Seliger but campaign issues sound don't sound very conservative. Amarillo attorney Quackenbush is in the race too but finds himself in a bind over professions of being pro-life but opposing the Texas Fetal Heartbeat law.
Texas retail and service sectors seeing growth but wage and cost pressures are troubling. And, good news out of the TWC: Unemployment taxes (UI) on Texas businesses to remain at 2021 rate in 2022.
And, other news of Texas.
Listen on the radio, or station stream, at 5pm Central. Click for our affiliates, or hear the podcast of the show after 6pm Central here.